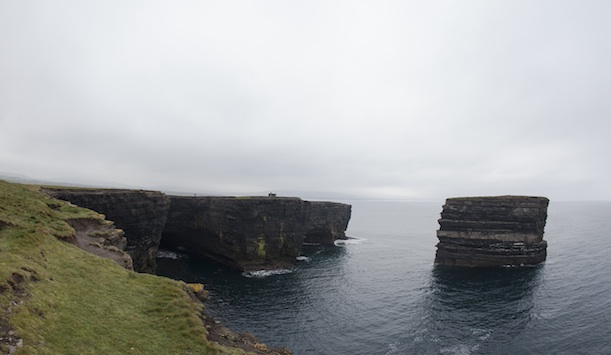 Located on the west coast of Ireland, County Mayo is quite literally located on the edge of the world and offers some of the most awe-inducing panoramic views Ireland has to offer. The scenery is diverse and moves from lush and green to nearly dry and desiccate. In all its many natural conditions, this County still holds itself above the rest with its mountains, rocky cliffs and the beauty of the Atlantic coast. With all these qualities County Mayo makes for an amazing location to explore and enjoy. This a list of some of the best activities to immerse yourself into while visiting.
Moore Hall
This magnificent and historically preserved site includes the ruins of Moor Hall, the green garden, the courtyard as well as about 80 acres of fresh and untouched woodland. Located on the banks of Lough Carra was built back in 1792 and was the resident of John Moore and his family. The estate tour offers a look at some historic architecture as well as an education on the John Moore who was the president of the Republic of Connacht.
Ashley Falls
These waterfalls are the perfect location for those searching for a retreat into the mountains. The falls offer not only spectacular views and sounds of rushing water but are also surrounded by beautiful flowers as well as trees and plants. The spot has some food parking which means visitors won't struggle to find their way. The falls also boast the number of fishes, which draws in those who like to fish as well as local fishermen.
The North Mayo Heritage Centre
The North Mayo Heritage Centre may be considered a nature preservation site, pledged to not just preserve the heritage of the region but also to promote it among tourists. As such the lawns are always immaculately green and maintained to perfection. You can visit the museum and the gardens.